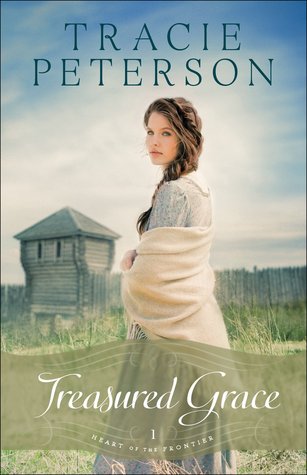 Treasured Grace by Tracie Peterson
Grace Martindale has known more than her share of hardship. After her parents died, raising her two younger sisters became her responsibility. A hasty marriage to a minister who is heading to the untamed West seemed like an opportunity for a fresh start, but a cholera outbreak along the wagon trail has left Grace a widow in a very precarious position.
Having learned natural remedies and midwifery from her mother, Grace seeks an opportunity to use her skills for the benefit of others. So when she and her sisters arrive at the Whitman mission in "Oregon Country," she decides to stay rather than push on.
With the help of Alex Armistead, a French-American fur trapper, Grace begins to provide care for her neighbors, including some of the native populace. But not everyone welcomes her skills–or her presence–and soon Grace finds herself and those she loves in more danger than she imagined possible. – from the Publisher
Author Tracie Peterson is back writing historical fiction. This is the good news about Treasured Grace. The novel places the reader among the true incident of the Whitman massacre and through the events of the novel, the reader sees how such an event could affect both victim and community. The subjects touched on are not light but true to the historical time.
The character of Grace did not seem as developed or written in such a way that this reader did not have investment into her. There was a little bit of a romance but it did not seem to be the focal point of the story. For those looking for romance, another Tracie Peterson novel would suit the reader's taste. For readers who like historical fiction and learning about an event not well known outside of the west, take this read for a spin.
Note: I was given an electronic copy via Net Galley and the publisher, Bethany House for an honest review.